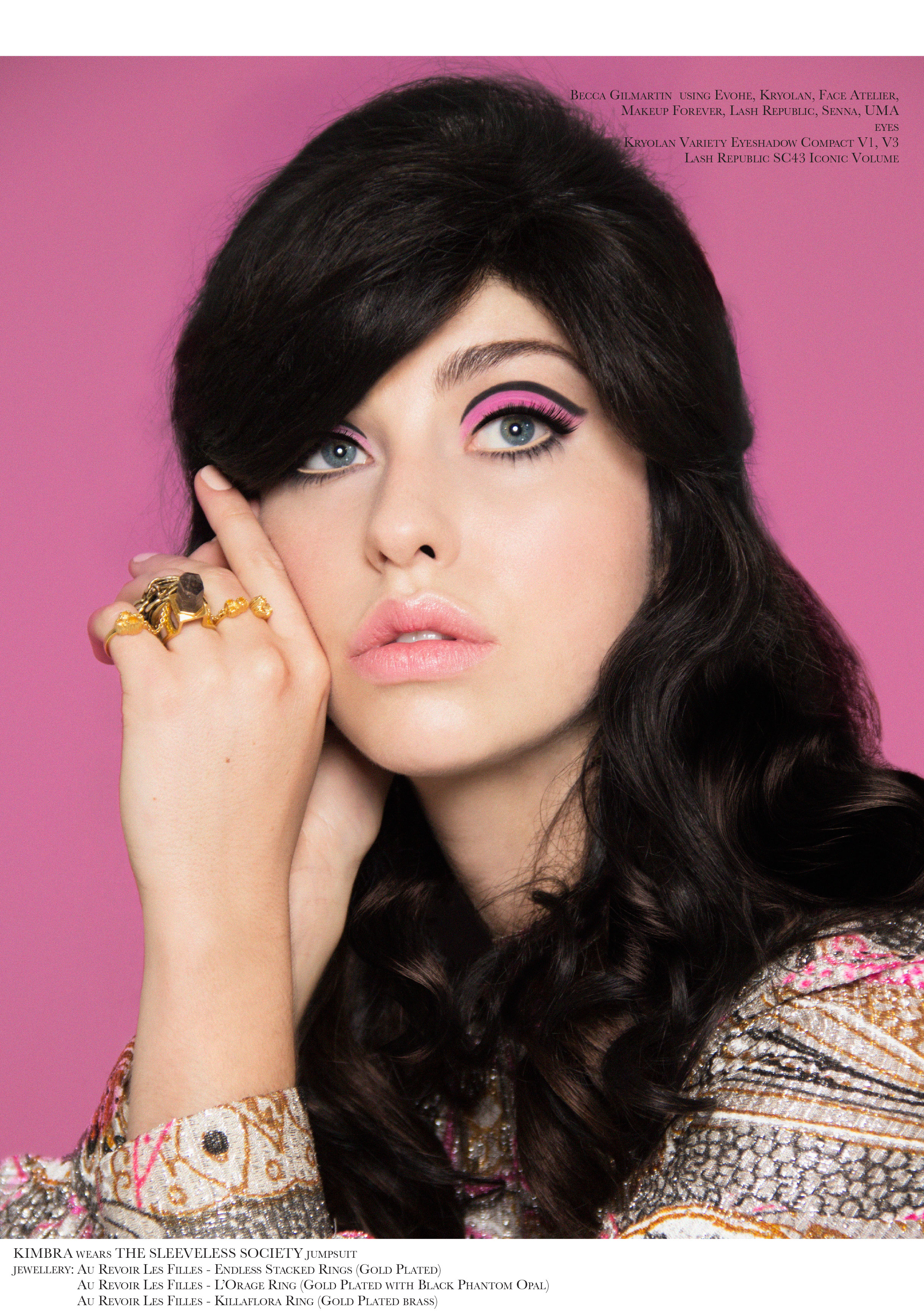 Photo Thom Kerr
Beauty Becca Gilmartin
Stylist Lydia Jane Saunders
Im super excited to share the cover story for the new Laud magazine featuring Kimbra!!!!
I decided to create two separate iconic Kimbra looks but take them to the next level. I created a short, wet, sleek choppy bob and also a massive long curly hairdo.

For the softer long haired looks i attached Showpony hair extensions Human Remy A+ 7 Piece 18 and a clip in fringe in Midnight Brown. I also used the VS Sassoon Curl secret styler to add a bouncy curl!!
For the shorter style i wrapped up all of Kimbra's natural hair. I then created a new haircut by wrapping two 1m wefts in Midnight Brown around the whole head securing with the Showpony tape and cutting into a new haircut!